Kordyak Elementary School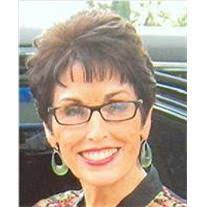 Nancy R. Kordyak

October 8, 1940 - December 6, 2008

Kordyak Elementary School was opened on August 4, 2010 in Fontana, California. The school is named in honor of the legacy and life of Nancy R. Kordyak.

Nancy R. Kordyak was born in Loma Linda, California to Ralph and Hazel Feil. Kordyak was a graduate of San Bernardino High School and Long Beach State. At the young age of 21, she was hired as a Kindergarten Teacher by Rialto Unified School District.

Kordyak was a longtime educator in Rialto Unified School District. She worked in the district for approximately 40 years. She served 25 years as a Kindergarten Teacher and 15 years as an Educational Administrator.

Nancy R. Kordyak brought an incredible level of love, support, and understanding to all of her family, friends, work colleagues, and the students she served. For this reason, Rialto Unified School District honored her incredible legacy and life by naming an elementary school after her. This act alone truly describes the impact and the lives she have touched.