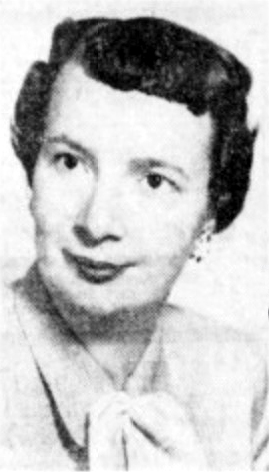 Have you ever wondered how Dollahan Elementary got its name? It is named after Rialto's own Helen. L. Dollahan.

Born on January 14, 1921 in East Liverpool, Columbiana, Ohio. Helen moved to California in 1946 and continued her career in education as a teacher and counselor. In 1959, Helen became Eisenhower High School's first Vice-Principal when it opened its doors and continued until her retirement in 1981.

During her 22 years at Eisenhower, she played a major role in establishing and supporting the Rialto Community Scholarship Association, which over the years has awarded scholarships to hundreds of Eisenhower graduates. The 1963 dedication of Eisenhower High School's annual, "The Aquila," stated, "Time will not erase her profound kindness, her friendly understanding, her winning smile, the helping hand she offers to those who seek her help."

On July 1, 1980, Helen received the highest merit any academic can be bestowed upon, having a school named after her.