Rialto Middle School
Home of the Tigers
Mr. Ricardo Garcia - Proud RMS Principal

I would like to welcome you to the 2021-22 school year. We are excited to begin the new school year and look forward to working with both our new and returning Tigers.

I am humbly grateful for our community's commitment, courage, and care displayed in so many different ways. With the start of the 2021-22 school year, we have new opportunities and challenges to improve the lives and futures of our students.

I cannot emphasize enough how important it is for students to get involved in school by joining a club, activity, participating in sports or the arts. RMS has a wealth of choices. Every student can be involved and make his or her own middle school experience enlightening, successful and memorable. We want to ensure that students make memories of a lifetime to take with them to after middle school and their lives beyond, the skills, life lessons, and knowledge they have acquired during their brief three years at Rialto Middle School.

Click on the picture for more info.
Have you done your online verification? Log into ParentVUE and do you OLR.

Any interested families can apply for their student to participate in the Think Together after school program using the attached link or QR code located on our school website. If you have any questions, please contact our coordinator Ms. Connie @ (951) 591-2556 or thinkrms@rialtousd.org

RMS is proud to share that our own Emily Muro-Ramos was one of several RUSD students chosen to participate in Congresswoman Norma Torres' "Reach for the Stars" virtual event on Thursday, March 18, 2021, at 9AM. These deserving students were selected by NASA to each ask astronauts Dr. Shannon Walker and Victor J. Glover, Jr., a question. To support our outstanding students and join this exciting Reach for the Stars event, please complete the linked Google Form by Tuesday, March 16, 2021.

Congratualtions to all the RMS Young Scientists! Sweepstakes Winner: Isaac Sauceda (8th Grade) "Can Video Games Affect Reaction Time?" First Place Winner: Emily Muro-Ramos (8th Grade) "Cleaning Up Oil Spills" Second Place Winner: Giovanni Barragan (8th Grade) "Do Different Colored Lights Affect How Many Moths You Can Catch?" Third Place Winner: Nadia Martinez (7th Grade) "Heat Powered Turbine" Tenth Place Winner: Diana Arteaga (7th Grade) "Littering Is No Fun"
Week 38: May 31 - June 04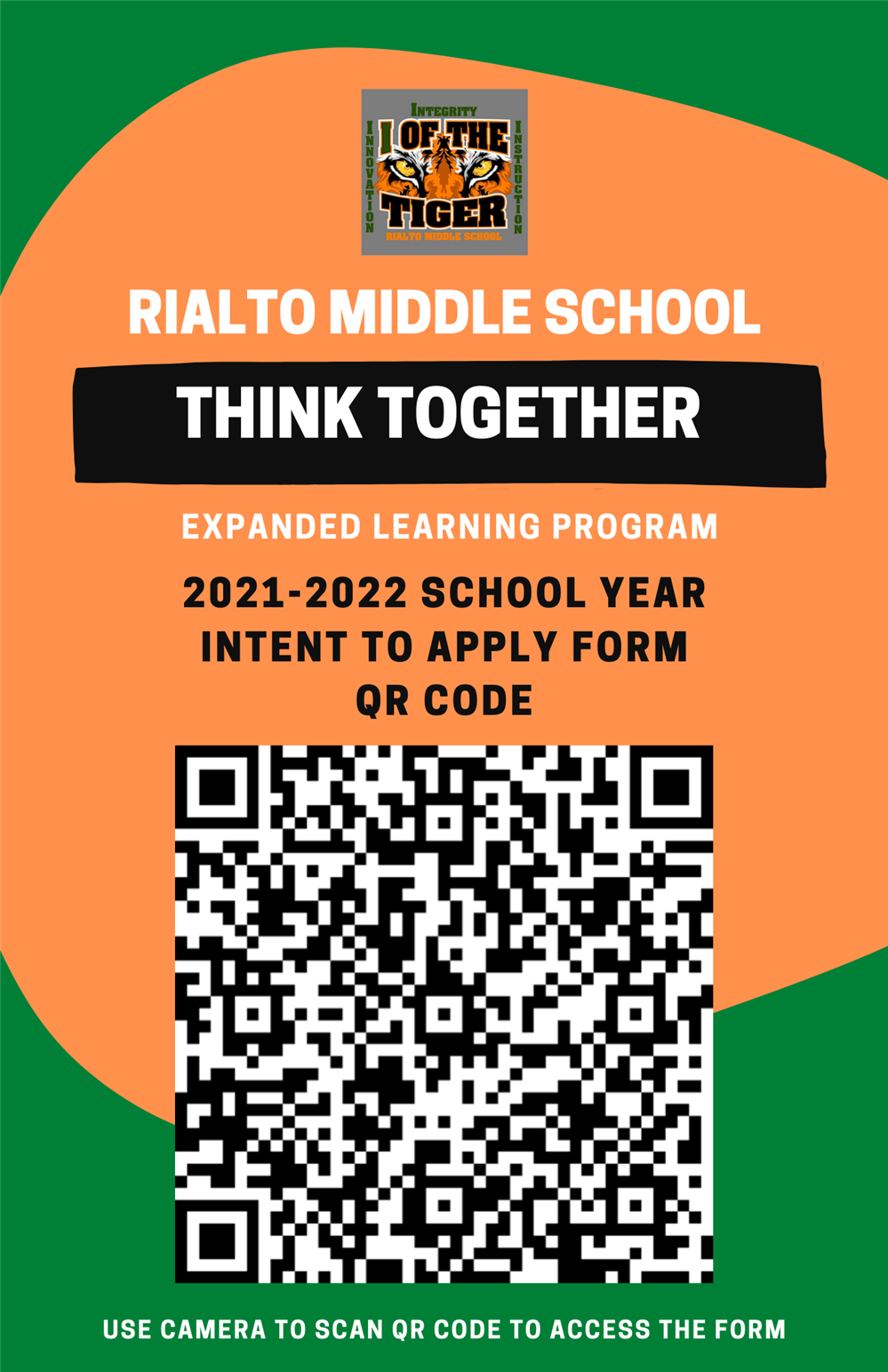 Rialto Unified School District values the opinion and viewpoints of parents/guardians. Please complete the following surveys. Your responses will provide valuable information, ideas, and insight about the various programs at your school site and district level. Thank you for your participation!

El Distrito Escolar Unificado de Rialto valora la opinión y puntos de vista de los padres o tutores. Por favor de completar las siguiente evaluacións. Sus respuestas proveen valiosa información, ideas y puntos de vista sobre los programas en su escuela y a nivel distrito. ¡Apreciamos su participación!