Spirit Week Oct 26th - 30th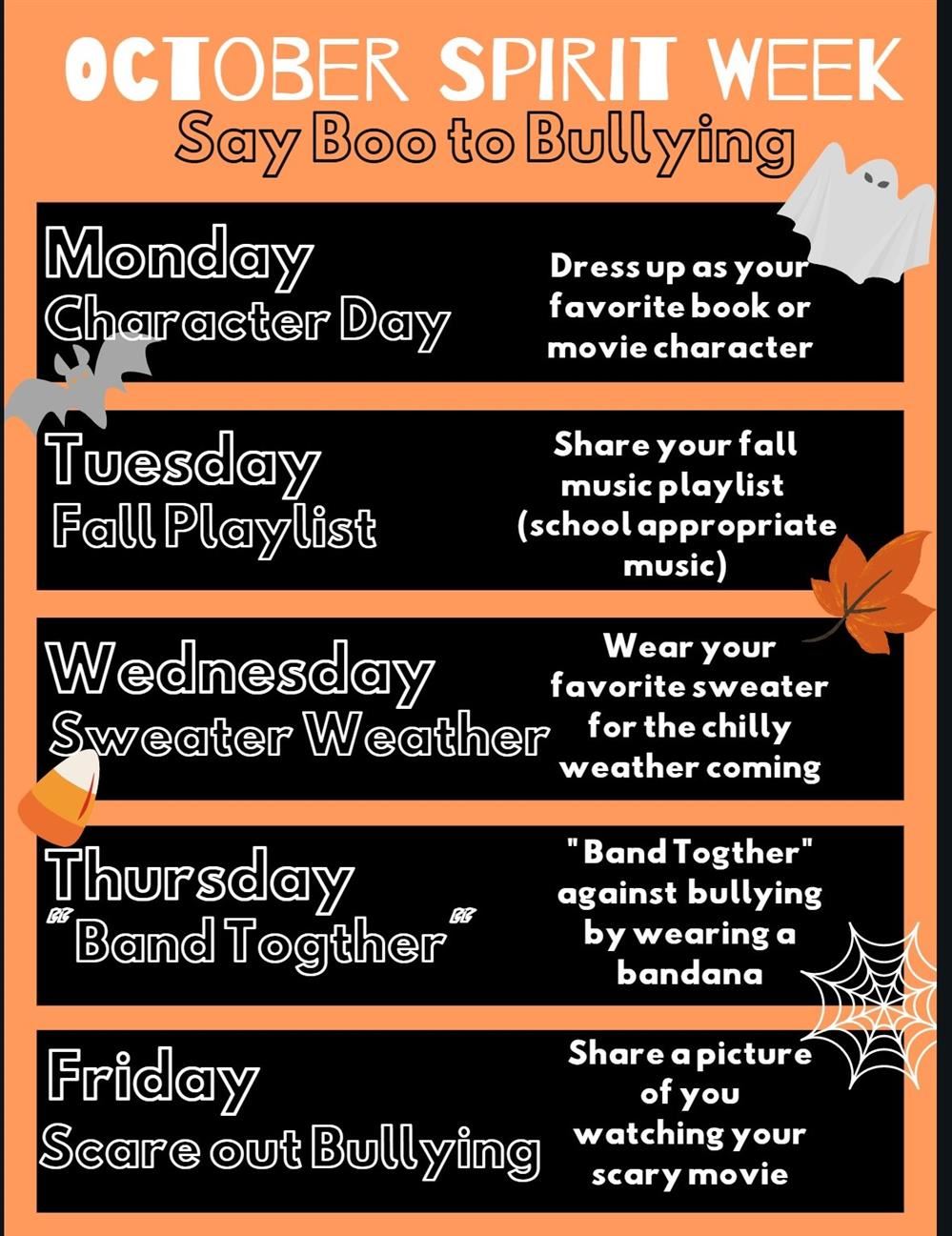 CA Great Shakeout Earthquake Drill
Rialto Unified Drive-Thru Trick or Treat Adventure
RMS - National Bully Prevention Awareness Month
Parents and Guardians: In response to the malware intrusion of Rialto Unified servers and programs, Rialto Middle School is asking all families to complete the Emergency Contact Form. Through this form, we will gather important and updated information such as phone numbers and email addresses in order to promptly contact you about your student should the need arise. Please complete the form once for every student that you have at RMS.

Padres y Guardianes: En respuesta a la intrusión de malware de los servidores y programas del Distrito Unificado de Rialto, la Escuela Intermedia Rialto les pide a todas las familias que completen el Formulario de contacto de emergencia. A través de este formulario, recopilaremos información importante y actualizada, como números de teléfono y direcciones de correo electrónico, para comunicarnos con usted de inmediato sobre su estudiante en caso de que surja la necesidad. Complete el formulario una vez por cada estudiante que tenga en RMS.
Science Textbook Waiver Information

Parents and Guardians,

We ask that you sign the Instructional Based Materials Waiver Form which is posted below. It is possible that you previously signed this waiver through ParentVUE, but because of the malware attack, we are asking that you sign the form again and submit it to your child's science teacher. This waiver acknowledges that your child has access to an internet access device (laptop, Chromebook, cellphone, kindle, etc.) and is able to access the flexbook for science.
Welcome to the 2020-2021 academic school year. As we prepare for our official opening, we want to impress upon you our commitment to providing you and your student an exceptional educational experience through Distance Learning. To continue on this path of excellence, we will need your support along the way. You now have the opportunity to provide us your preferred method of learning once our learning restrictions lift to resume to a more inclusive learning environment. Please log on to the ParentVue parent portal to select between the Hybrid Model or Distance Learning Model. We kindly ask for this request to be completed as soon as possible. We thank you for your support and continued patience. If you have any further questions, you may contact our office. Thank you.

Bienvenido al año escolar académico 2020-2021. Mientras nos preparamos para nuestra inauguración oficial, queremos impresionarle nuestro compromiso de brindarle a usted y a su hijo una experiencia educativa excepcional a través del aprendizaje a distancia. Para continuar en este camino de excelencia, necesitaremos su apoyo en el camino. Usted ya tiene la oportunidad de proporcionarnos su método preferido de aprendizaje una vez que nuestras restricciones de aprendizaje se levanten para reanudar a un entorno de aprendizaje más inclusivo. Inicie sesión en el portal para padres ParentVue para seleccionar entre el modelo híbrido o el modelo a distancia para aprender. Le pedimos que complete esta solicitud lo antes posible. Le agradecemos su apoyo y paciencia continua. Si tiene más preguntas, puede comunicarse con nuestra oficina. Gracias.
Rialto Middle School Daily Messages
Announcements
Back to School Night

Posted by

Johanna Cuellar

on

8/18/2020

Procedures for the first week of school

Posted by

Robin McMillon

on

8/9/2020
Dr. Robin McMillon

Proud RMS Principal

I want to take this opportunity to welcome you and your family to a new academic school year. The 20-21 school year will start with the initiation of the RUSD Bridge Academy Distance Learning model and eventually transition to a hybrid instructional model once the county and state health experts deem it's safe to return to site-based instruction on campus...Read more
The mission of Rialto Middle School, the home of the Tigers who roar with integrity and determination, is to ensure that every student uses their individual talents to achieve academic success, through a vital system distinguished by

An appreciation for diversity

Rigorous, relevant, and engaging instruction

Family involvement with a sense of community

An emotionally and physically safe environment

Developing every students' passion for ongoing learning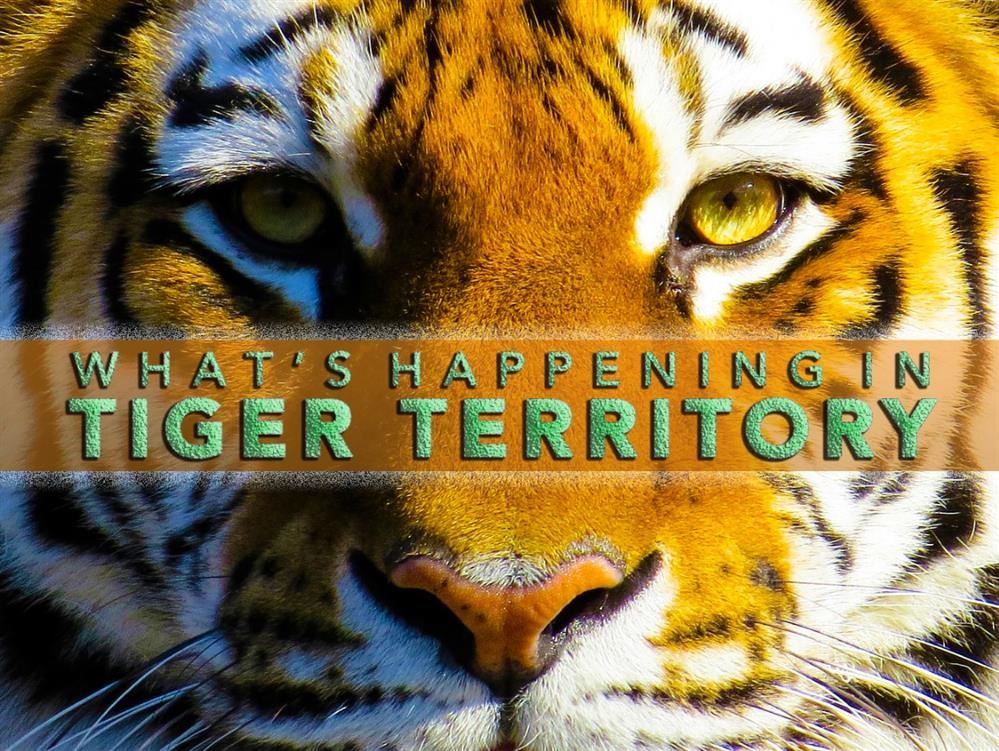 District Reopening Update
We are beyond excited to celebrate the positive achievements and outcomes that RMS strives for each and every year! In this interview, host Syeda Jafri interviews 8th Grade Student Omar Abdelhadi, and Proud Principal Dr. Robin McMillon on the Green Schools Recognition award to Rialto Middle School for the 2019-2020 school year!