Eisenhower Administration Team 2023-24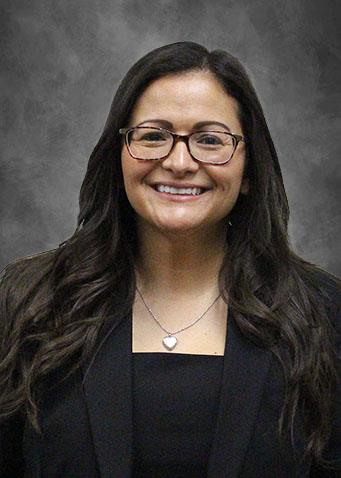 Phone:
Email:
Degrees and Certifications:
Kristal Pulido

Principal


My name is Mrs. Pulido and I was proud to serve the senior class last school year. I also oversaw the Counseling, Math, and Career Technical Education Departments. I am a proud graduate of Eisenhower High School, University of La Verne, and Grand Canyon University. For 14 years, I had the privilege of teaching English, AVID, and Yearbook while coaching Girls' Basketball, Track, and Volleyball. I ended my 14 year run at Ike serving as the school's Activities Director. It is with great pride that I served in these capacities at Eisenhower and it is with even more pride that I serve amongst the school's leadership team to provide the best education and high school experience for our Eagles and the community.

Eisenhower is very special to me. The teachers, counselors, and support staff helped get me started on my educational journey. The campus is where I later met my wonderful husband, where my daughter took her first steps, and my son spent his last night before he was born at a school dance. I believe in our EHS teachers, staff, students, and parents and know that we will continue to build upon our LEGACY OF EXCELLENCE.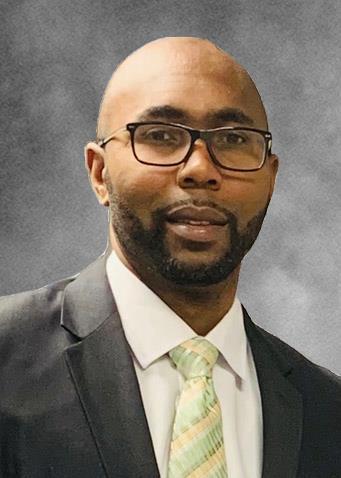 Phone:
Email:
Degrees and Certifications:
Dr.

John Richmond

Assistant Principal - 12th Grade

My name is Dr. John Richmond, and I am proud to serve the senior class here at Eisenhower. I oversee the Special Education, Visual and Performing Arts, Safety, and the Equity team here at IKE. I am a proud graduate of Pomona High School, and I am honored to be an alumni of California State University, San Bernardino. For 10 years, I served as a member of the United States Air Force, where I successfully completed two tours in the Middle East. During my time as an educator and coach, I have been privileged to win a CIF championship as an assistant coach of boys' basketball at Diamond Ranch High School, and, most recently, I helped to establish the African American Inland Empire Educators' Roundtable, which has reached over 200 African American educators across Southern California. I take great pride in serving as the 10th-grade administrator, and I am constantly humbled by the amazing people with the biggest hearts I am blessed to work alongside.

Eisenhower is a very special place to call home. The teachers, counselors, and support staff have helped to shape my capacity to lead in monumental ways.Although every day has not been great for us as a family (COVID-19), the greatness of the staff, community, and district has always been present. As I approach each day, I am reminded of one of my favorite quotes, "Hardship often prepares extraordinary people for an extraordinary destiny" by C.S. Lewis.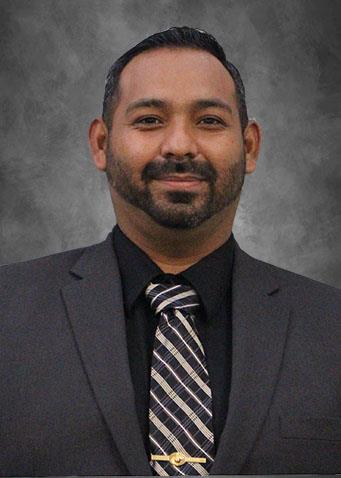 Phone:
Email:
Degrees and Certifications:
Aldo Velasco

Assistant Principal - 11th Grade

I am proud to serve as an Assistant Principal at Eisenhower High School and work with the class of 2025. I graduated with my Bachelor of Arts in English from California Baptist University and enlisted in the United States Marine Corps shortly after. I completed my Master's while serving in the Marine Corps, and I am currently pursuing my Doctorate from the University of Redlands. I began my educational profession as a high school English teacher in the Rialto Unified School District in 2007 and have served many roles. These roles have illustrated my passion for motivating others to reach their full potential. Everyone is capable of greatness, and it is our duty to provide students with a quality education.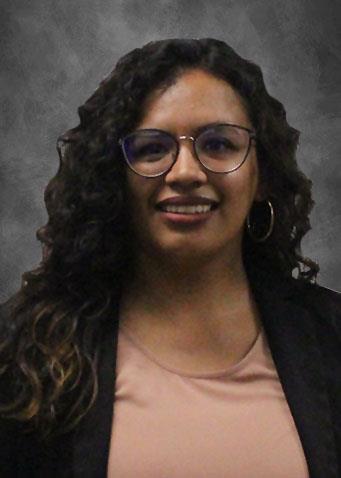 Phone:
Email:
Degrees and Certifications:
Catherine Vega

Assistant Principal - 10th Grade

My name is Ms. Vega and I am proud to serve the Sophomore class this school year. I also oversee the Science, World Languages, English Learner Program, and Parent Engagement. I am a proud graduate of La Sierra High School, Cal State Fullerton, and Grand Canyon University. I started at Eisenhower teaching Spanish and leading the English Language Program. I had the privilege to work with my fellow admin during the school year of 2021-2022 and have officially joined as an assistant principal alast year. I am excited to continue to serve Eisenhower and our community and build memories.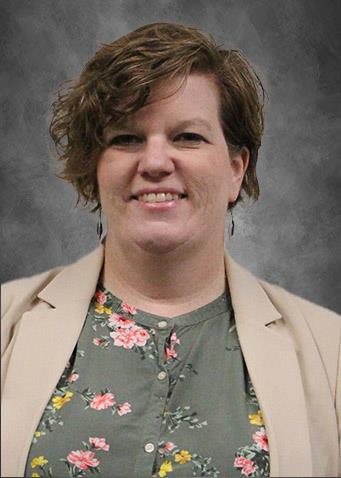 Phone:
Email:
Degrees and Certifications:
Cynthia Pool

Assistant Principal - 9th Grade

Hello Eagles and class of 2027! My name is Cynthia Pool and I am the newest member of the Eisenhower Administrative Team. However, I am not new to Rialto USD. I have been with Rialto for 20 years primarily because this is an amazing community to work for. I started my time in Rialto as a middle school art teacher, and I still tap into my creativity and innovation in my daily work as an administrator. I graduated high school from Santa Margarita Catholic High School, where the mascot was also the Eagle! I earned my bachelor's degree from the College of Santa Fe, in New Mexico. I have earned two Master's degrees from Concordia University, one from Irvine, California and the other from Portland, Oregon. I have a passion for education and I love challenging myself and learning new things. I am, also, the mother of 2 teenage boys and I have been married for over 20 years.

I am so excited to be working with the Eisenhower freshmen class! My oldest son is also a member of the Class of 2027 (at a different school). I am invested in every student's success, and I want each child to have every possible opportunity to succeed while they are at Eisenhower and beyond! I am overseeing AVID, PBIS, Special Education, and Attendance. It is my commitment to be sure each student, family, and staff member has the best experience at Eisenhower. Please do not hesitate to reach out to me at any time. Let's Go EAGLES!
Phone:
Email:
Degrees and Certifications:
Joshua Sanchez

Program Specialist

My name is Joshua Sanchez and I am the 9th grade Program Specialist at Eisenhower High School, where I oversee the Freshmen Academy. I am a proud graduate of Rialto Unified School District (Rialto High School 2010). I earned my Bachelor's degree from University of California, Irvine, and my Master's degree from the University of Redlands. For the previous 5 years, I have been a Special Education teacher at Eisenhower High School and I am also one of the Boys' Varsity Soccer coaches.

For me, there is now greater honor than coming back and serving the community where I grew up. I learned as a student that teachers can have a tremendous positive impact and this is the goal I set out to do every day. As the Freshmen Academy Coordinator, my goal is to build positive relationships with students, teachers, and our community. I truly believe that all of us working together, we can build a Legacy of Excellence in our school and community.