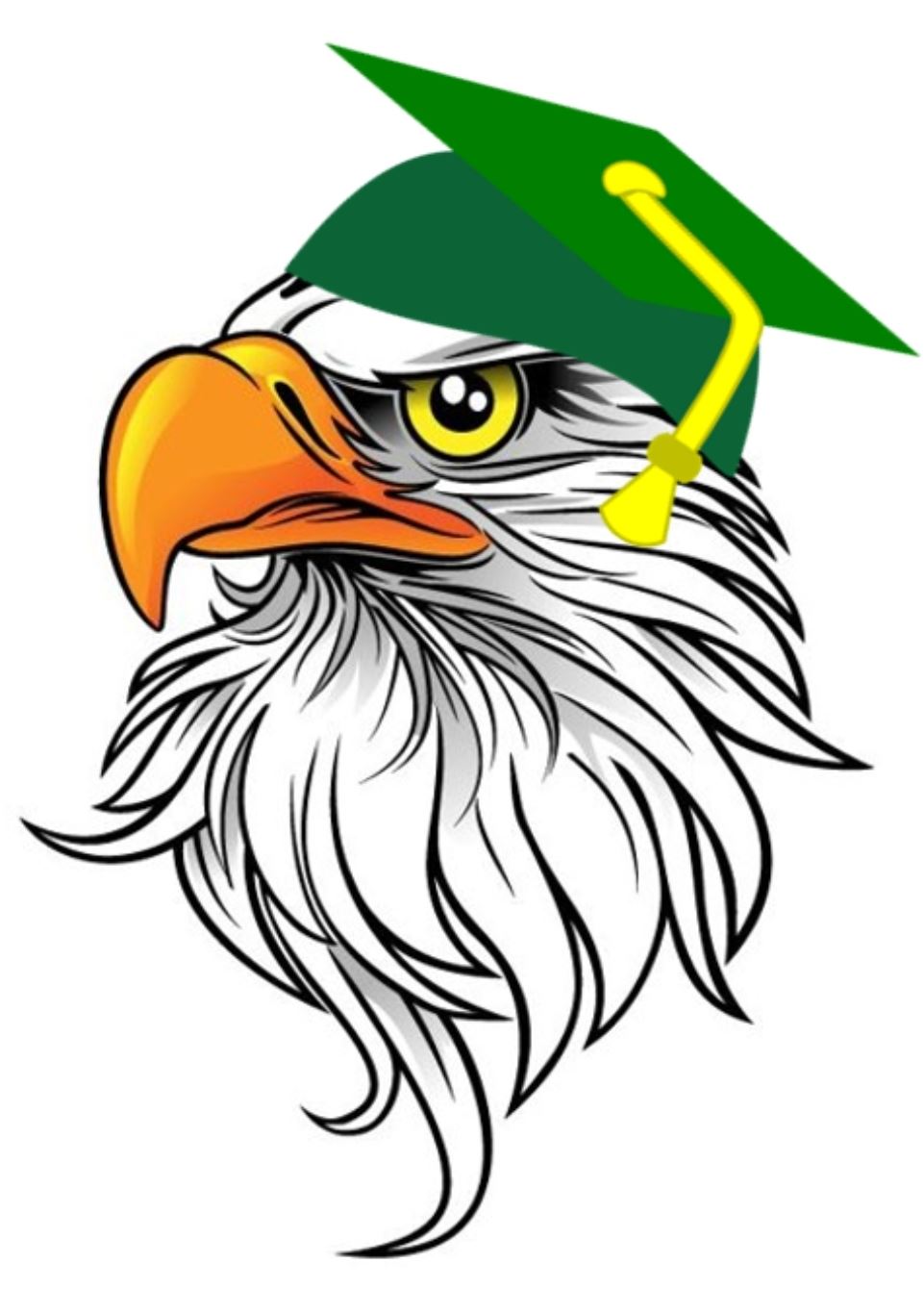 Remind APP
Text @ehsapex23 to 81010
to text Ms. Rodriguez
APEX Website
www.apexvs.com

APEX Contract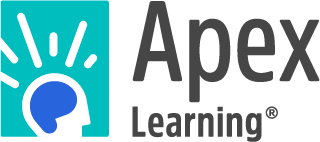 Classes currently Available in APEX at EHS
A-G courses:

Biology (2 semesters)
Earth Science (2 semesters)
Embedded Science 1 (2 semesters)
Embedded Science 2 (2 semesters)
Embedded Science 3 (2 semesters)
Integrated Science 1 (2 semesters)
Integrated Science 2 (2 semesters)
Integrated Science 3 (2 semesters)

English 9P(2 semesters)
English 10P (2 Semesters)
English 11P (2 semesters)
English 12P (2 semesters)

Math 1CC (2 semesters)
Math 2CC (2 semesters)
Math 3CC (2 semesters)
Pre Calculus (2 semesters)
Statistics (1 semester)

Spanish 1P (2 semesters)
Spanish 2P (2 Semesters)
Spanish 3P (2 semesters)

World History (2 semesters)
US History (2 semesters)
Economics (1 semester)
Government (1 semester)
Psychology (1 semester)
Sociology (1 semester)

Credit Recovery classes:

Health (1 semester)

CR English 9 (2 semesters)
CR English 10 (2 semesters)
CR English 11 (2 semesters)
CR English 12 (2 semesters)

CR Math 1 (2 semesters)
CR Math 2 (2 semesters)
CR Math 3 (2 semesters)

CR World History (2 semesters)
CR US History (2 semesters)
CR Economics (1 semester)
CR Government (1 semester)

College and Career Prep I (1 semester)
College and Career Prep II (1 semester)

Financial Literacy (1 semester)

Media Literacy (1 semester)

PE (4 semesters)

Intro to Business (2 semesters)

Business Applications (1 semester)

Art Appreciation (1 semester)
Welcome to APEX!

First thing that you will need to do once you find out that you have an APEX class for 9th period is join the APEX REMIND. The code is: @ehsapex23

You can either download the REMIND app on your phone and enter the code there, or you can text the message @ehsapex23 to the number 81010 to receive texts directly to your phone.

Once you join the REMIND, you will receive your login info for the website and you will be able to begin your class. Everything is on the APEX website!

APEX is based on a quarter system. This means that you could potentially finish one year of a subject in a semester. Semester 1 would be done the first quarter and Semester 2 would be done the second quarter. APEX is designed to help students who are credit deficient finish classes faster and catch up on credits in order to graduate on time.

Please note that APEX has classes that are designated as A-G or CR. A-G classes will allow you to graduate and go to a 4-year college. CR classes will allow you to graduate on time only. Please note that APEX classes are NOT NCAA approved this year. Athletes should not take these classes if they are trying to go to Div 1 or Div 2 colleges.

Get started asap once you receive your login info. APEX classes do NOT have the same due dates as normal classes.

Third quarter classes should be completed by Tuesday, March 7th.

Fourth quarter classes should be completed by Friday May 26th. No exceptions!
Teacher
ROOM
Contact info
Position
Frank Camacho
Front Office
Principal/PE
Sereisa Milford
S-5
REMIND Code: @apexmaths
Math Teacher
Mark Perantoni
E-1
REMIND Code: @ahhafdk
Social Science Teacher
Antonio Quintero
S-3

Math Teacher
Rachel Rodriguez
M-6

(909) 820-7777 ext: 22136

REMIND CODE: @ehsapex22

Spanish Teacher
Samy Rodriguez
E-5
REMIND Code: @apexeng3
English Teacher
Aldo Velasco
Front Office
Asst. Principal/CR English
Anna Valmores
K-8
REMIND Code: @apexscience2
Science Teacher
💚🎓 Hard work pays off for RUSD student Israel Sanchez! Eisenhower HS senior became the VERY FIRST graduate of Ike's Impact Academy. EHS & RUSD educators, friends & family celebrated his success.

He completed an incredible 135 credits in 3 1/2 months. Amazing work! pic.twitter.com/twLOskQwlo

— Rialto Unified School District (@RialtoUSD) January 25, 2023
How to use the APEX Dashboard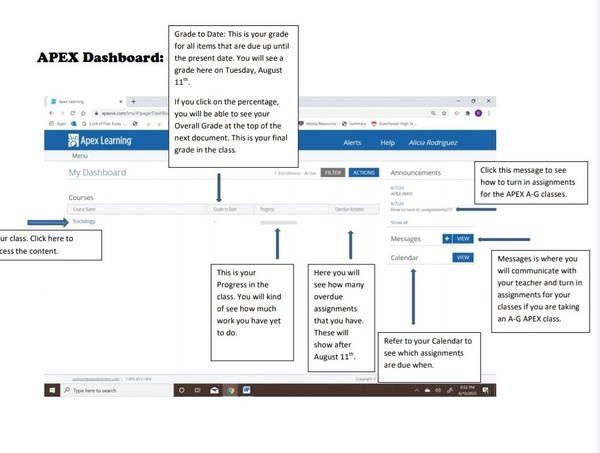 How to Submit Assignments via APEX