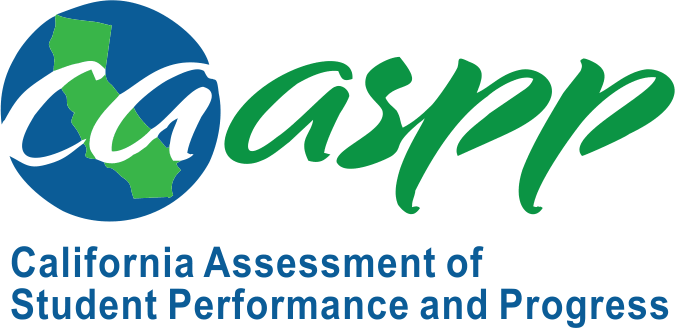 Rialto Unified School District participates in the California Assessment of Student Performance and Progress (CAASPP), the computer-based tests for English language arts/literacy and mathematics. These exams are part of California's comprehensive plan for supporting high-quality learning at every school. They are based on California's new, more challenging academic standards, which are designed to help all students graduate ready for college and to pursue a career. These tests include a wider variety of questions than the multiple-choice tests they replaced, requiring students to explain how they solve problems, think critically, and write analytically. These skills take time and effort to master, but our students will need them to succeed in the long run.

New for 2018-19, students in Rialto USD will be taking the California Science Test, ,known at the CAST. This new science test is an online test based on the California Next Generation Science Standards (NGSS). All California school districts with eligible students in grades five and eight will administer the CAST. School districts with eligible students in high school (i.e., students in grades ten, eleven, or twelve) will administer the CAST to students after they complete the necessary science coursework. The CAST uses the current California Assessment of Student Performance and Progress test delivery system and will only be administered online. For more information about the CAST, please visit the CAASPP California Science Test (CAST) website.

The individual student score reports are sent home by September of each fall for the current CAASPP test will show your child's achievement on these tests. Please take a few moments to review the sample reports. You'll notice that along with an overall score for each subject, there is also information about how your child performed in different skill areas associated with English language arts/literacy and mathematics. More detailed information regarding the reports can be found on the CDE website. Students that have taken the CAASPP for more than one year will have up to a 3 year comparison of their performance.

Our schools are still adjusting to these new standards and the tests that go with them. We know that many, if not most students, will need to make significant progress to reach the challenging new goals set by the new content standards. That is why no student or parent should be discouraged by their CAASPP test results, which will not be used to determine whether a student moves on to the next grade. CAASPP results are utilized to assist teachers and support staff to identify specific areas that need additional focus in our overall instructional program.

We encourage you to take an active part in discussions with your child' teacher and school administration to learn more about the new California academic standards and assessments. You can find more information through the various links below or by visiting the CDE CAASPP website.